José María Carrasco Jimeno, master and inspiration
I shared 16 wonderful years of my life with José María, a person full of charisma and elegance, as his pictorial legacy. The strokes of his own work are the best reflection of his bold character and strength. His sensibility is mirrored in the delicacy of his compositions.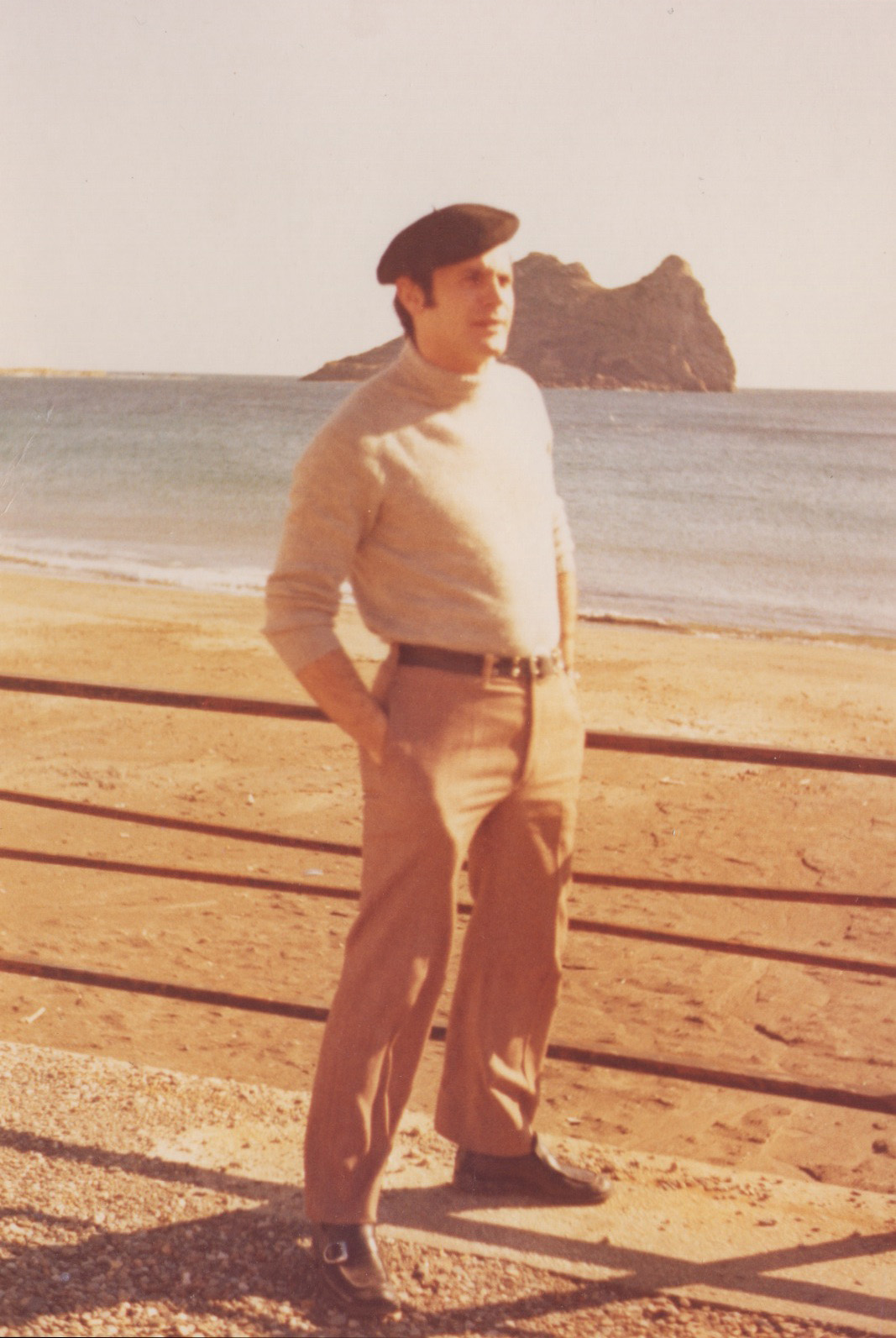 José María was born on November 11, 1942 in Lorca. He studied at the School of Arts and Professions of Murcia. Parallel to his artistic formation, he worked at various pharmaceutical laboratories. Later, he also devoted himself to the export of flowers from his family plantation. Many aspects of this activity were captured in his still life paintings and works.
After some time, José María decided to become a professional painter and developed many works. He received several prizes and his exhibitions were quite successful. However, his prosperous career was abruptly interrupted by cancer, which put an end to his life after a long battle against it.
Besides blessing me with three children, José María gave me his support and motivation at all times to develop my artistic interests. Nowadays, his memory keeps motivating me every day.
With the purpose of making his memory last and to keep disseminating his work, for the sake of both those who knew him and art lovers, I'm preparing a website about him along with my sons. There I will feature his work and compile all the graphic documentation about him and his work.
Although he specialized in painting still life, his work was very varied, as you can appreciate below.
---
José María Carrasco Jimeno
Painter
---